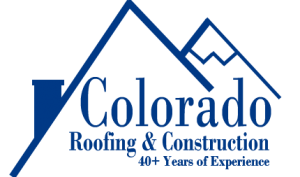 … A Homeowner's Best Advocate
Local – Licensed – Insured – 40+ Years Construction Experience – References – BBB A+
We are a local family operated company servicing the Denver Market and Surrounding Communities.Licensed and Insured. Colorado Roofing & Construction (CRC) a Division of Duvall Construction, Inc. is also registered with the State of Colorado. CRC has the highest level of rating with both the Denver Better Business Bureau (BBB) and AngiesList.com.  In fact, we have never had a complaint and have a long list of very happy satisfied homeowners who have been thankful for the added protection we offer our homeowner's with our upgrades*and quality work.
We do the extra!
What Sets Us Apart:
Free Inspection / Consulting
We Work for YOU! Not the Insurance Company
40+ Years Construction Experience and Insurance Claim Knowledge
Highest Level of Customer Satisfaction – Long List of References, BBB & Angie's List A+
We do it all – Roofing, Windows, Siding, Gutters, Doors, Painting, Fencing & More
We Offer Added Protection
Over and above what your insurance coverage is likely paying for.
Upgrades to T-Lock, 3-Tab to Dimensional Roofs
High Profile Ridge
Additional Ventilation to Roof
Ice & Water Shield in all Valleys and on Eve's
We only use Quality Products and install per Manufacturer Specifications
*All Upgrades are as appropriate to type of work / roofing and approved Restoration Work Scope
All this with NO Additional Cost to You other than Your Deductible
We Give VALUE Plus for Your Added Home Protection
Call CRC at 720-328-3713 when your ready for more!
Golden Colorado – Info@QualityCORoofing.com