Your Neighbors Roofs are Getting Replaced for FREE*. What About Your Roof ??
That 15 minute hail storm may have done more damage than you realized. Don't wait until the melting snow to find out you have a leak.
If you have recently experienced a hail storm or high winds in your area, have the exterior of your home inspected as soon as possible. Our FREE Damage Assessment and Repair Estimate by Colorado Roofing and Construction will put you on the right track to restoring your home. We provide full service to our clients, backed by 40+ years of experience in the construction industry, we are here to help you with your roofing and insurance claims concerns. Call us today at 720-328-3713 for your FREE Damage Assessment and repair or roof replacement estimate.
Many times hail and/or wind damage more than just the roof.
Damage can occur not only to your roof but also gutters, siding, windows, vents, fences, decorative lighting, paint and decks. We can help you through the complicated world of filing a claim and working to maximize your insurance settlements. We are you advocate to insure that you will be paid the proper amount for your claim and that you get the the repairs or replacement your home needs. Our trained staff of professionals will inspect your property for hail and/or wind damage and will HONESTLY tell you whether you have legitimate damage that warrants filing a claim with your insurance company.
2010 Hail Storms along the Denver Front Range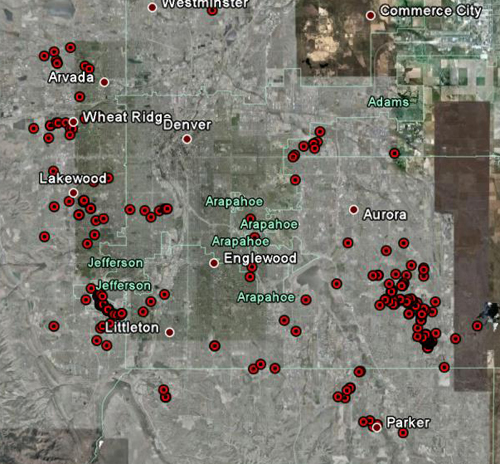 Take advantage of our FREE Damage Assessment and Repair Estimate of your home, call us today at 720-328-3713.
Fast, Full Service Professionals
When you have damage to your home from a hail or wind storm, you would like to know if it is serious or not. We are experienced at working with the Insurance Companies and will work to get your claim settle fast and professionally.
Special Discount Available Now!
Get Up To $500 OFF
If you scheduled by the end of this month to have Colorado Roofing and Construction repair your roof.
Ask your Field Consultant for more details.
* FREE – subject to possible home owner deductible. 
Ask about details. Just complete the form below or call us at 720-328-3713
Contact Us